TRAINING EMPLOYEES IS A BREEZE WITH CLOVER'S INTUITIVE, ICON-BASED PLATFORM.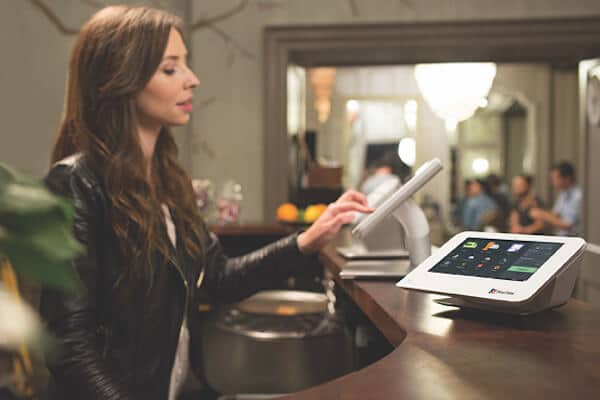 EACH CLOVER DEVICE PLAYS NICELY WITH EACH OTHER, SO YOU CAN SCALE TO MEET YOUR BUSINESS NEEDS. START OUT WITH A FULL CLOVER STATION AND THEN ADD ON A CLOVER MINI FOR LINE BUSTING. TAKE YOUR BUSINESS ON-THE-GO TO A STREET FAIR OR EVENT WITH THE CLOVER FLEX.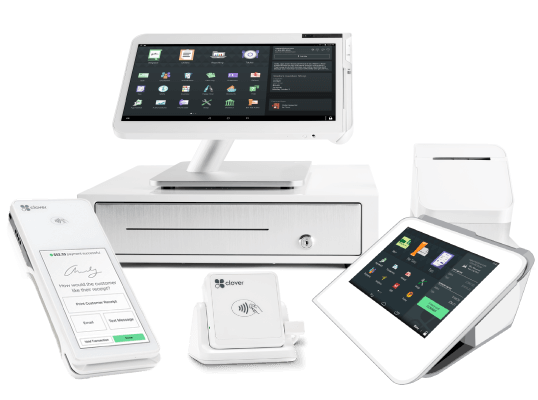 WITH ALL OF CLOVER'S DEVICES, YOU CAN ACCEPT PAYMENTS DIRECTLY – NO NEED FOR AN EXTERNAL CREDIT CARD TERMINAL. ACCEPT EMV CHIP AND SIGNATURE, MAG STRIP, AND CONTACTLESS PAYMENTS INCLUDING APPLE PAY AND SAMSUNG PAY. ADD THE GIFT CARD APP TO EASILY CREATE AND ACCEPT YOUR OWN GIFT CARDS.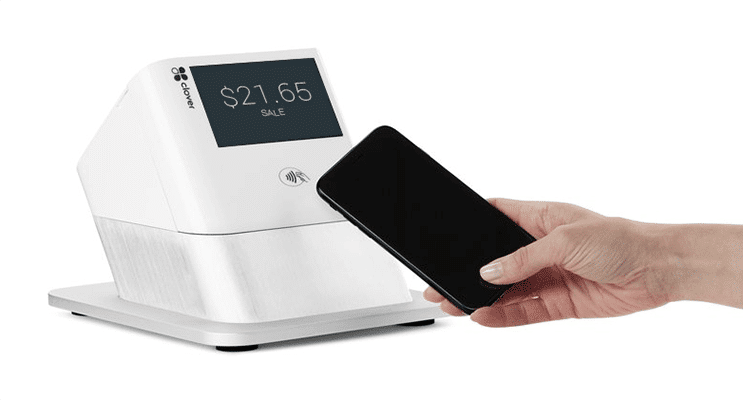 LET YOUR CUSTOMER CHOOSE TO RECEIVE A PAPER RECEIPT, EMAIL RECEIPT, OR BOTH. RECEIPT PRINTERS INCLUDE AN OPTIONAL CUSTOMER-FACING DISPLAY. THE CLOVER FLEX AND CLOVER MINI TAKE IT ONE STEP FURTHER BY HAVING PAPER RIGHT IN THE DEVICE, SO YOU CAN PRINT RECEIPTS ANYWHERE!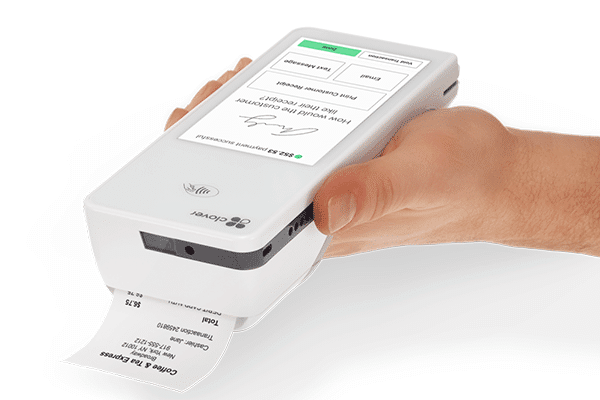 JUST LIKE YOUR PHONE, YOU CAN ADD APPS FROM CLOVER'S APP MARKET TO ADD KEY FEATURES TO RUN YOUR BUSINESS. DON'T PAY FOR SERVICES YOU DON'T NEED; ONLY SELECT WHAT IS RIGHT FOR YOU. FOR EXAMPLE, ADD ON A WEIGHT SCALE OR BARCODE SCANNER TO FIT YOUR BUSINESS.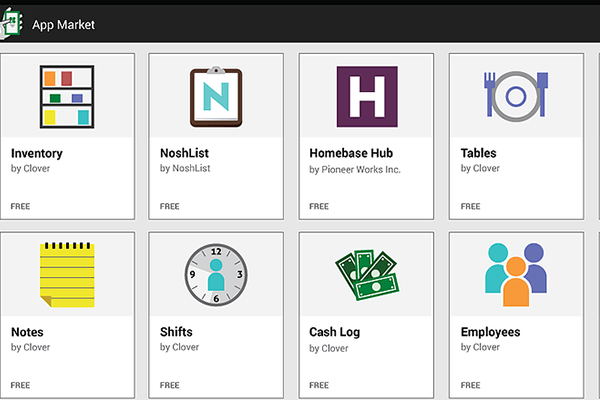 BUSINESS DOESN'T STOP JUST BECAUSE THE INTERNET HAS. KEEP PROCESSING WITH CLOVER OFFLINE MODE. THE CLOVER POS SYSTEM WILL STORE YOUR TRANSACTION HISTORY AND ALLOW YOU TO PUSH PAYMENTS THROUGH WHEN YOU ARE BACK UP AND RUNNING.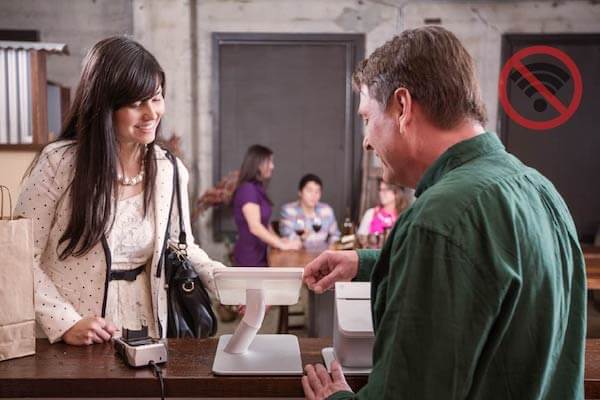 RUN KEY REPORTS TO KEEP AN EYE ON YOUR KEY BUSINESS FUNCTIONS.